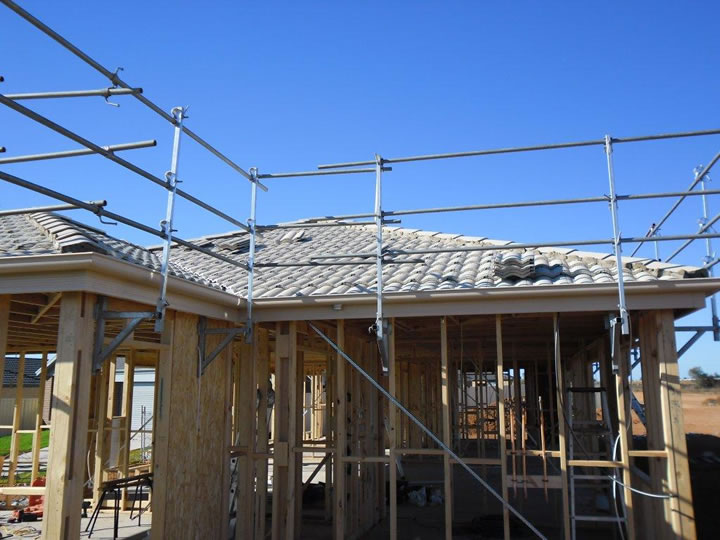 The Minimal Overhang Roof Guardrail system is designed for and installed onto timber or structural metal Top Plates to protect height workers from falling off the roof or working surface at height.
An easy to use and effective method, our Minimal Overhang system hooks over the Top Plate and is then secured to the vertical stud.
Use the Minimal Overhang system to complement the Under Fascia Gable system to create safe and passive working areas that ensure workers are fully protected from falls.