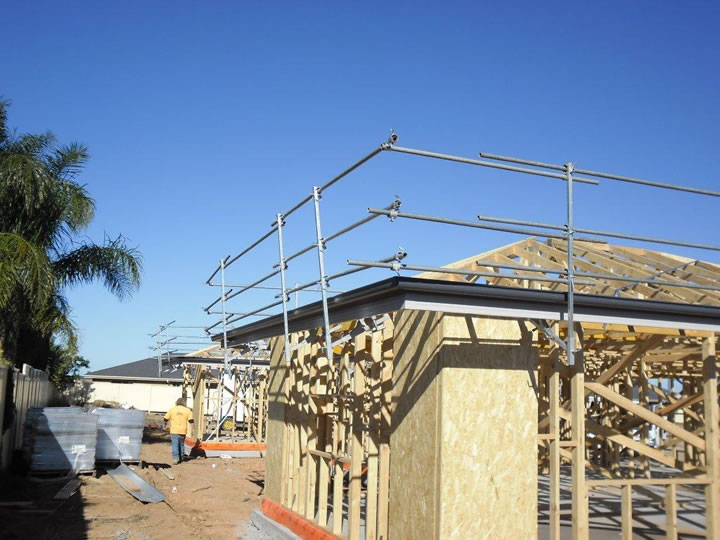 The Under Fascia Roof Guardrail system is designed for and installed to timber or structural metal rafters/trusses to protect height workers from falling off the roof or working surface at height.
Our Under Fascia system is securely clamped to the rafter tail, either close to or back from the fascia board, depending on baton spacing.  The system includes an adjustable Post Support that allows sideways movement, in or out, to enable workers to correctly set and position the vertical post.
Use the Under Fascia Roof Guardrail system to complement the Under Fascia Gable system to create safe and passive working areas that ensure workers are fully protected from falls.